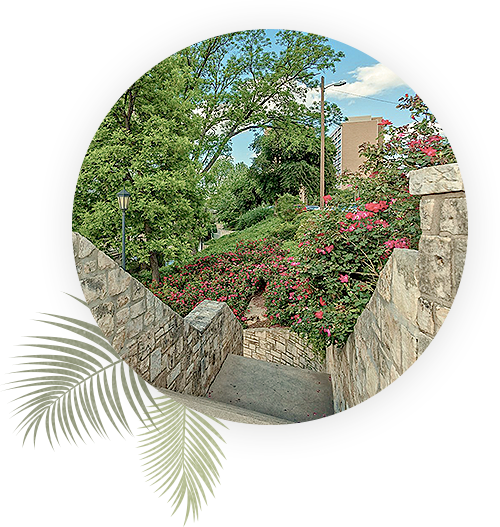 Privacy Policy
The El Tropicano Riverwalk Hotel is committed to safeguarding your privacy while visiting its website namely, www.eltropicanohotel.com. Our goal is to provide you with an Internet experience that delivers the information, resources, and services that the Hotel has to offer and are relevant to your needs.
To achieve this goal, part of the operation of the Site includes the gathering of certain types of information about Site users. We understand, that your privacy is important, and wish to explain the types of information we may gather and the way in which we would use it. This Privacy Policy applies to the Site.
This policy will cover two types of information gathered at the Site, personal and aggregated. The term 'personal information' refers to data you voluntarily provide while using the Site that identifies you and/or the company on whose behalf you are accessing and using the Site. Examples of personal information may include data in connection with our services, such as your name, e-mail address, phone number, company affiliation, physical address and/or certain other personal information. The term 'aggregated data' refers to general information regarding Site visitors and users that relates specifically to the Site, e.g., traffic patterns, number of visits to certain pages, visits from other websites or to third-party websites linked to the Site, use of particular services and interest in services, information or features of the Site or other parties made available through or found at the Site.
What information is collected about you? How do we use it?
El Tropicano Hotel takes the utmost care to ensure that the personal information we obtain from you is not used in a way that you may not be aware of or not agreeable to. You may wish to submit an information request about the Hotel, participate in one of our promotions or subscribe to our e-mail or postal mail lists. In response, we may ask for information such as your name and postal address. In the event you opt to provide us with this information, we will only use it for the purpose specified by you at the bottom of the information gathering form.

All forms will provide an opt-out button to allow you not to participate in El Tropicano Hotel lists and future online marketing. In deciding whether or not to join such lists, please note that they are only used for El Tropicano Hotel purposes. The e-mail notification addresses are used for specific Hotel giveaways and are displayed via the email notification system.

We do not sell, rent or share any of your personal information with any other party including third-party joint promoters, nor use for commercial purposes with the exception the reservation interface and our email notification program which is used for specific Hotel giveaways through advanced email notification. Winners are displayed via the email notification system. You may request to be removed from our lists at any time. All emails distributed to our lists will contain easy, online access to unsubscribe.