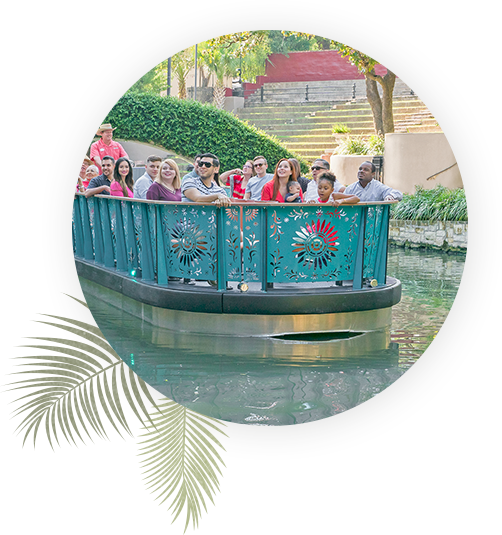 San Antonio Riverwalk

Things To Do in San Antonio

Located on Museum Reach at the original Hugman Dam, El Tropicano is the perfect place to begin your walking tour of San Antonio's storied Riverwalk. Meander to some of the city's most outstanding local restaurants, shops, and sites. The hotel serves as the perfect gateway to a tranquil, 1.3-mile stretch of public art installations and preserved wetlands along the banks of the San Antonio River.